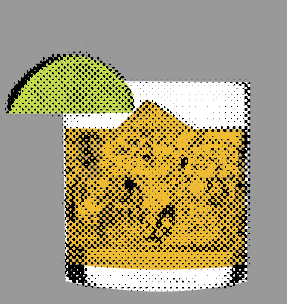 Boozy Punches
Up your beverage game from college kid to real adult.
Cheaper than beer
Compared to an average 6 pack of nice beer, which is about $10. Yes, there are some upfront costs, like a decent set of pitchers and some staple liquor. Suck it up, you're an adult now, right? And per drink, boozy punches are cheaper.
Classy as fuck
People don't remember a party for having tons of cheap beer; they do remember an event with a themed and delicious drink menu. A well thought out signature drink makes you look like you have your shit together. Bonus points for punny names.
Shit you'll need
A few inexpensive glass pitchers
Simple disposable tumblers
Stirring instrument, like a spoon
Mediocre liquor (be like Goldilocks; bottom shelf is terrible, but top shelf is for sipping. Find the one that's just right for mixing)

Fun variation
Seasonal: add cranberries, cut apples and rosemary for a Christmas variation
Sports: use fruit color for teams.
Chicago Bears = Blueberries + oranges
Green Bay Packers = limes + peaches

Fun variation
Other juices: Mango Tango from Odwalla, grapefruit juice or even pomegranate is delicious.

Fun variation
Lime it up: Add some fresh lime juice to add a bit more tartness.
No tequila, no problem: If you don't have tequila, vodka works in a pinch.

Fun variation
Gin + ginger: For a more herbacious twist, substitue gin for vodka, and add some candied ginger for garnish

Fun variation
Spice it up: add a couple cinnamon sticks and some freshly grated nutmeg to amp up the Fall flavor.

Fun variation
Experiment with shrubs: sipping vinegars are all the rage, so try one in place of balsamic.

Fun variation
Put a cherry on top: add a maraschino cherry to each glass, or better yet, a whiskey soaked cherry for extra flair.

Fun variation
Fruit-ier: add pineapple and orange slices for more tropical fun.

Fun variation
Fresh to death: add some fresh mint leaves in addition to or instead of cucumber.